I was out running around town with a friend of mine looking for furniture this morning. And we came to the stoplight. As we looked around we noticed that the fireman were out at the intersection. Each of them had a boot in their hand. Yes, it is time for the annual MDA fundraiser. And the firemen in my hometown stand at the major intersections with empty boots collecting money from the passing passengers in vehicles.
We were digging around in our purses for some money to put in the fireman's boot. My friend found a dollar bill, and decided to make a game out of giving money to the firemen for MDA. Since she couldn't get him to tuck a buck for her she asked him if he would dance for the dollar. Unfortunately, this fireman would not dance for her, but it was fun trying to get him to dance.
I often hear people complain about charities wanting their money. And it kind of bothers me that they do this. But giving to others should be fun. So if your local firemen is on the corner collecting money for MDA see if you can make him dance for a dollar.
Here are the items I really love today!
AQUATAENIA mermaid palette shimmer pressed eyeshadow
I just love these colors! And the eyeshadow is shimmery and glittery! It's a Lime Crime Product. All of their products are cruelty free, which is totally awesome.
Follow the link and you can buy this fabulous eyeshadow along with their other products.
http://www.limecrimemakeup.com/idevaffiliate/idevaffiliate.php?id=1760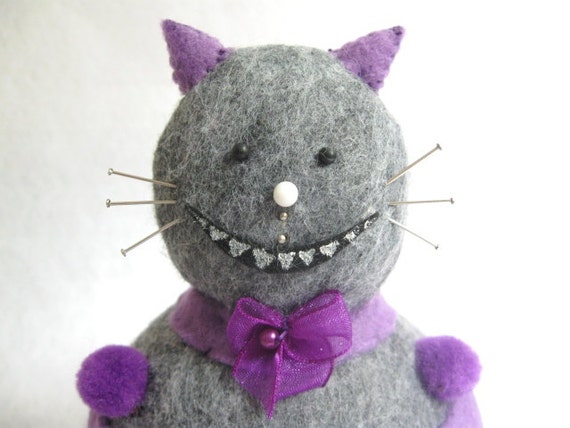 This is so adorable! I's a cheshire cat pincushion for all of the Alice in Wonderland fans out there. It's available on FatCatCrafts on Etsy. Follow the link and check it out.
http://www.etsy.com/listing/89682567/alice-in-wonderland-cheshire-cat
And this is pretty cool too! It's available through Personal Touch Gifts on zibbet.com. Follow the link.
http://www.zibbet.com/PersonalTouchGifts/artwork?artworkId=950871
I hope everyone enjoys their Saturday night, and make sure you sign up for the everything plan!