My dryer has decided that it is no longer going to assist me with drying my clothes. So after I washed my clothes, I put them in a basket the clothes in a basket, loaded up my car, and drove to the laundromat. I don't particularly enjoy going to the laundromat, but I do have to admit it is always a good opportunity to watch people.
When I arrived at the laundromat, there were quite a few people there for a Monday morning. And there were two different families there with children under the age of five. After a few minutes the children began to show each other their toys, and they played together like they were best friends. In fact the one child began to cry when her new friend and his family left the laundromat.
I am always fascinated at how quickly children make new friends. They trust each, share, and often they care for each other in a matter of minutes. We loose this ability through various experiences on our way to adulthood, but I today I wondered what the world would be like if adults could make a new best friend every day.
(I wish I could claim the quote that is the title of this article, but it was really made byMignon McLaughlin.)
Things I'd Like To Own: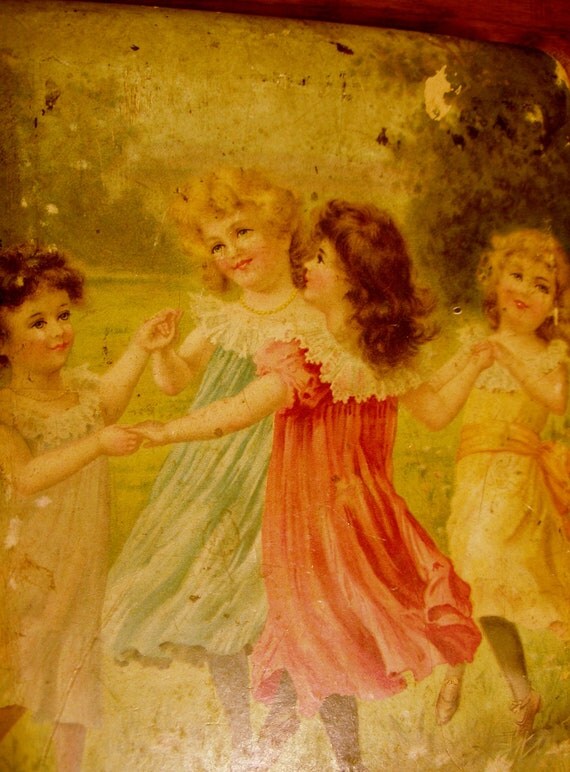 I really love this picture of children play that is available on Etsy.com in FancyFleaFinds shop. It is the cover of a photo album.
This is another great picture of children playing. It's a water color by Phyllis Harris. It's available through her shop on zibbet.com. Here's the link if your interested in buying the picture for your child's room.
And here's a great shirt for that mischievous child in your life. It's available through zazzle.com.
If you follow the link you can buy this shirt.
So everybody go out and enjoy your day like the children in your life do.