My Friday wish is that all the money spent searching for Jimmy Hoffa would magically appear in my bank account. Wouldn't that be awesome? I mean come on he's been missing like over 35 years and they are still looking for him?
But here are a couple of things I'm more likely to get.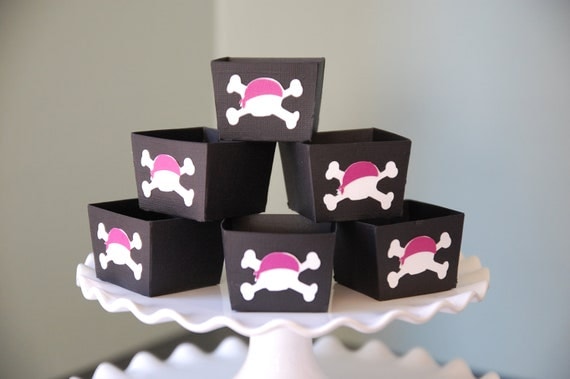 http://www.etsy.com/listing/107436410/pink-skull-candy-cups-pink-pirate-party
I love these! The perfect candy holder for any pirate themed party! GiggleBees shop on etsy has them. They are adorable!
http://www.zibbet.com/KawaiiSakura/artwork?artworkId=535944
And how can you go wrong with skull notebooks? They are the perfect party favor for that pirate party. It's in Kawaii Sakura's shop on etsy.