I have to admit this last week has been very stressful. My pet human ran away. It was awful. My roommates and I were crushed. What had we done? We are fantastic pet owners. We provide our pet human with quality loving attention, and how does she reward our love and affection? She runs away.

I was so worried and I was lonely! I missed my beloved pet. She normally fills our food bowl several times a day, but the runaway left us with someone who came once a day to fill our bowl. After a few days I began to wonder if this human would end up being our new pet.
But then the door opened and our pet human returned home. I was so relieved to see her, and I let her know. I also informed her that this behavior was not acceptable. I asked her where she had been, and I demanded to know what she was thinking leaving us here alone.
I do have to admit that I am worried that our pet human will run away again. How do all of you deal with your runaway pet humans? And how can I avoid this problem in the future?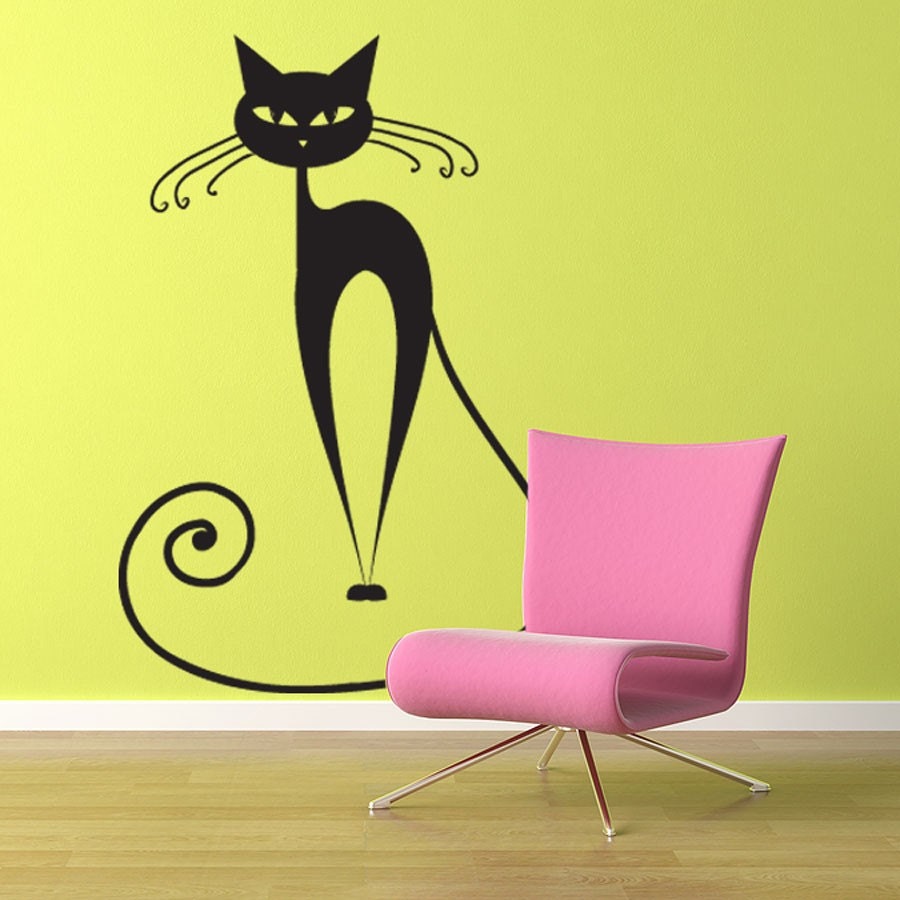 Feline wall art looks great everywhere!You can even specify the size you want. You can get this vinyl wall decal wordybirdstudios on etsy.