I don't know about the people reading this, but I love to read. And I have pretty diverse reading habits. Sometimes I like serious books that I really need to think about, and other times I just like something fun and easy to read. Last week I read Liquid Lies by Lois Lavrisa. I was in the mood for something fun to read, and this book didn't let me down.
Not only was the book fun to read, it caught my attention right away. It starts out with two eighteen year old best friends doing something reckless. They get into a semi with a trucker they meet at a truck stop. As soon as I read this, I thought that sounds like something I might have done when I was eighteen. (Yes, I was once young and dumb!) The decision to get into the truck turns out to be an extremely bad one, and the girls end up making a pact to keep the incident a secret. The girls don''t see each other for another four years after the night at the truck stop.
When the girls see each other again, the story begins to take all sorts of twists and turns. Many of them are predictable, but I could still see myself in the main character CiCi. She manages to get herself into alot of trouble accidentally, and she has to try and figure out how to get herself out of trouble. (I can't remember how many times I have done something like that.) But she manages to muddle through the mystery, and the book has a happy ending. So if you just want a fun mystery to read, check out Lois Lavrisa's Liquid Lies. It's available through amazon.com.
So here are a couple of things I really think are cool today.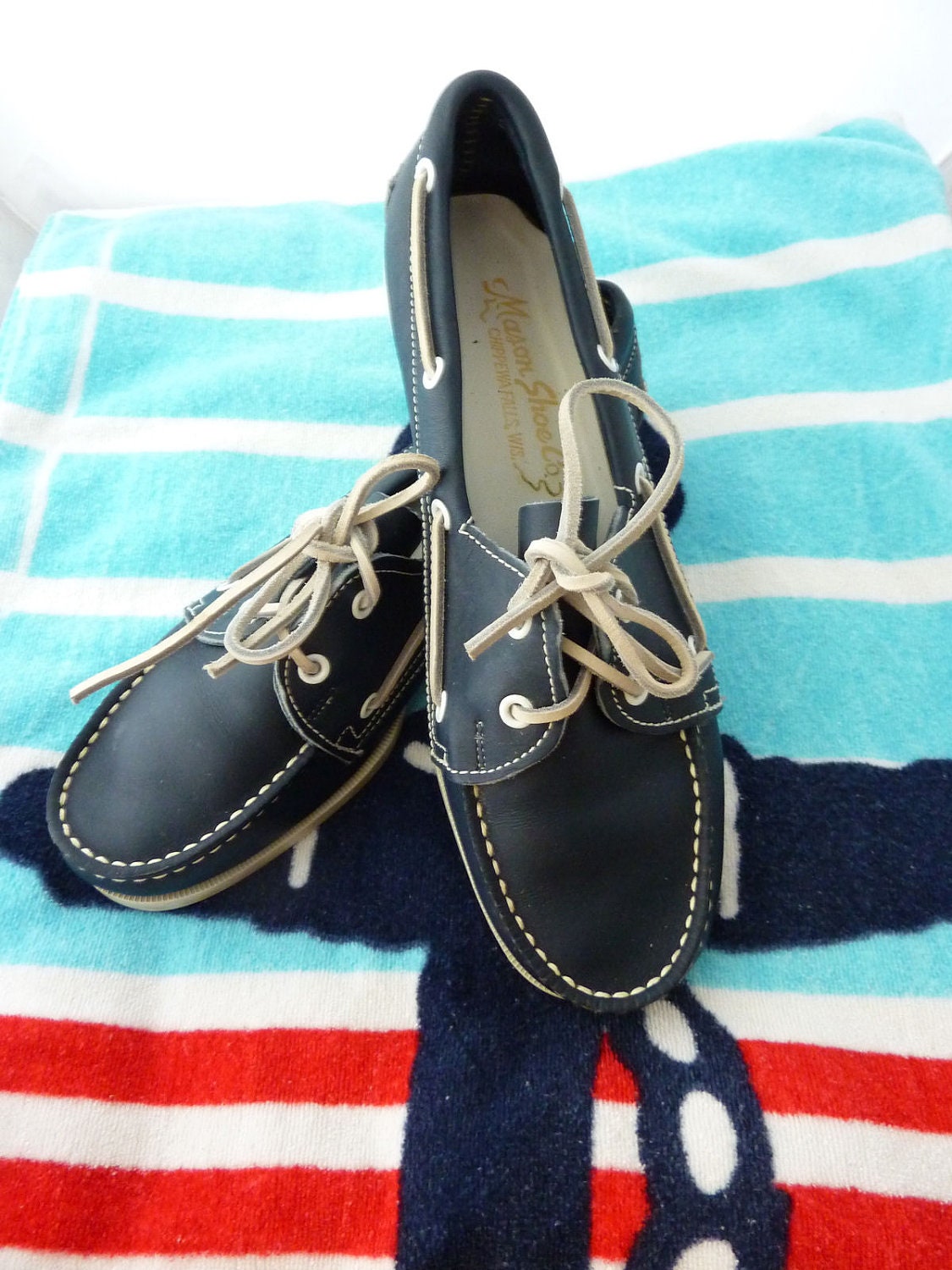 http://www.etsy.com/listing/103789740/vintage-leather-boat-shoes-mason-shoe-co
Remember wearing these shoes? It's a real blast from my days in high school. Anyway, they were so comfortable, and this pair is available through CampHoneybelle's shop on etsy.
http://www.zibbet.com/brede/artwork?artworkId=945321
And well I just love this print of the harbor in Stavanger, Norway. It's relaxing, and a little eerie at the same time. It's created by Erik Brede, and it's available in his shop on zibbet.
Music to blog by today
Kitty Daisy And Lewis Mean Son of a Gun